The United Arab Emirates is a paradise for the rich and those trying to look rich — an oasis of spectacular hotels and lavish resorts. It attracts millions of international tourists every year and is always striving to do things bigger and better than anyone else. Soon, it could be adding another string to its bow by decriminalising gambling.
Authorities recently established a new regulatory body that will be tasked with overseeing commercial gaming operations in the region.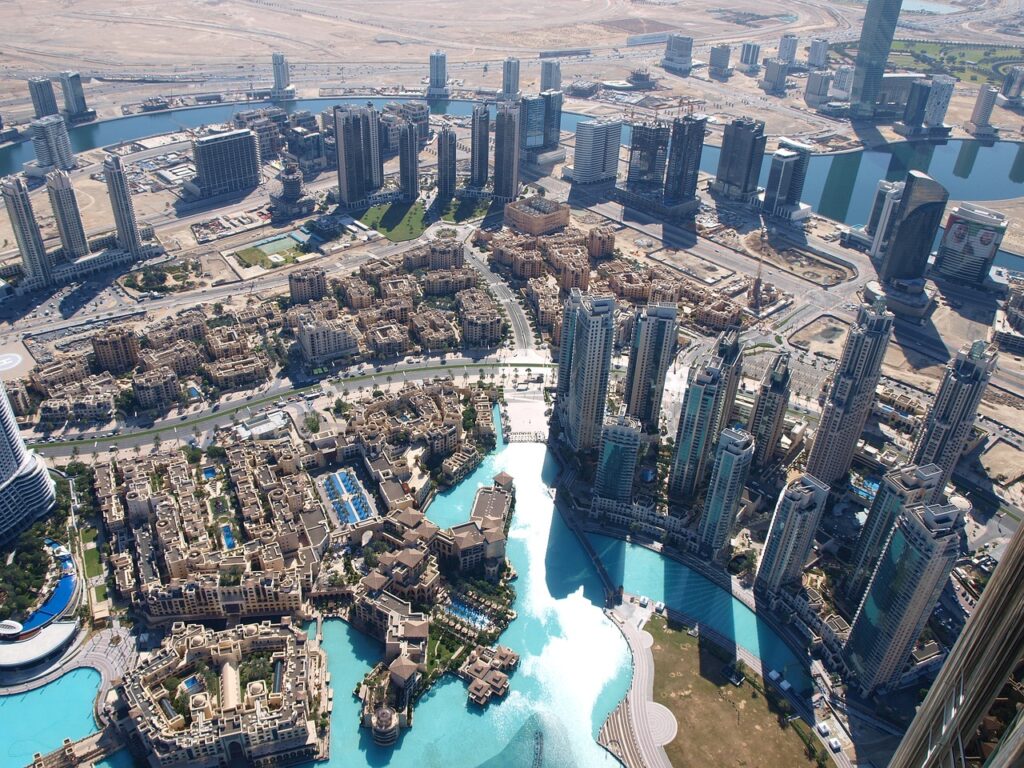 The Current State of Play
As things stand, gambling with real money is prohibited in the UAE. There are a number of incidents of people being fined and/or imprisoned for gambling offences, including a case from Dubai in 2022 when four people were sentenced to a year in prison for renting a villa and using it for gambling purposes.
Many laws in the UAE are based on the principles of the Quran, which forbids gambling. But the region is usually a little more accommodating than many of its Middle Eastern neighbours, as it generates a huge sum of money through tourism.
What's Changing?
The new regulatory body, the General Commercial Gaming Regulatory Authority (GCGRA), will assume a similar role in the UAE as the United Kingdom Gambling Commission (UKGC) in the UK.
UAE state media claims that the agency will help to unlock the "economic potential of commercial gaming responsibly". To help them with their efforts, the agency is working with executives who have decades of experience in the gambling sector, including a former CEO of MGM Resorts International.
What Will it Mean for the State?
A new regulatory body will likely mean new rules concerning commercial gambling operations. It suggests that gambling will soon be legal in the country. It doesn't mean those laws will be widespread, but it could lead to gambling licenses being dished out for specific companies operating land-based casinos.
If that happens, major hotel resorts currently operating in regions like Dubai could add casino games and even sportsbooks to their offerings. It could also have an impact on the cruise industry.
As things stand, many cruise companies like Royal Caribbean Cruise regularly dock in the UAE's ports, offloading hundreds of thousands of tourists. Many of these ships have casinos onboard, but as they are not allowed to operate in the UAE, they have to cease operations while docked.
It will make life easier for cruise operators and could also lead to an industry in casino cruises, much like the ones seen up and down the coastlines of the US.
The gambling sector is incredibly lucrative for everyone involved. In addition to the resort owners, cruise liners, and operators, the state can expect to earn a sizeable slice of the global gambling pie, one that generates hundreds of billions of pounds every year.
What Does it Mean for Tourists?
From a tourist's point of view, legal gambling could make future visits to Abu Dhabi and Dubai a lot more interesting. These emirates already host some of the grandest resorts in the world. Once you add some gambling revenue to the mix, it will turn this region into a gaming mecca.
If anyone has the potential to outdo Las Vegas and Macao, it's the UAE.